Life is Better on the Lake
Table Rock Lake is a beauty to behold, but it's also home to the Midwest's largest range of water sports! Take our free resort shuttle down to Chateau Marina where you can enjoy boat rentals, wave runners, water skiing, tubing, fishing, and more right from our private dock.Our friendly and knowledgeable staff will get you set up with the right equipment, bait, and tackle you'll need for an all-day lakeside adventure. 
VIEW STORE TOUR 
Rent a Boat
Spanning over 67 square miles, renting a boat is the best way to explore the vastness of Table Rock Lake while creating memories with your family and friends. Choose from three kinds of boat rentals for varying levels of thrill and activity. Our luxury Tritoon is perfect for cruising with larger parties of up to 12, while our Ski Boat has high speed fun for Water Skiers and Knee Boarding.
Ride a WaveRunner
Get your heart racing on our new Yamaha WaveRunners that can zip across the lake at speeds of up to 67mph! Bring a friend along or choose to race against them individually on an adventure reserved for only the truest of adrenaline junkies. (Must be 18 years or older to rent).
Fishing Guides
Whether you're a fishing novice or simply want advice on the best techniques and locations to catch a big one, our fishing guides will set you on the path to becoming primed anglers in no time. Available for full-day and half-day tours for up to three people, enjoy a relaxing day out on the lake and reel in something wonderful.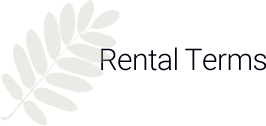 You must be 18+ and hold a Drivers License to rent equipment
Life vests are included for everyone and mandatory for WaveRunners
Safety and operation instructions are included.
Gas is not included.
A deposit of $200 is required for boat rental
A deposit of $300 is required for Personal Water Vehicle (PWC) Rental
Cancel up to 48 hours prior to reservation to avoid fees equal to half the rental rate
Missouri Residents born after Jan. 1, 1984 must show a boating safety ID Card. Prior boat driving experience is necessary to rent. For more info, click here. To begin the online course, visit Boat-ED.com/Missouri
Damage Protection
It has been our experience that few insurance companies or credit card issuers cover boat rental physical damage. Therefore, we offer boat damage protection for a small fee to cover accidental breakage or unforeseen damage up to $5,000. There is a $200 deductible and the damage protection is void if any term of the boat rental agreement is broken:
2 Hours - $20
4 Hours - $30
8+ Hours - $50