Introducing
Ethos Wellness Rooms
Elevating comfort through a new collection of amenities and additions, rooms featuring the Ethos Wellness touch now offer an additional layer of mindfulness to the time-tested quality that has made Chateau on the Lake one of Branson's most beloved destinations.

Alen Air Purifier
Our state-of-the-art purifier catches 99.97% of dust, pollen, and airborne allergens, while emitting a soothing pink noise for a better night's sleep.
Pelican Shower Filter
Featuring a dual-flow head that filters out chlorine and other synthetic chemicals, this system reduces long-term damage, such as skin dryness, flakiness, brittle hair and unpleasant odors.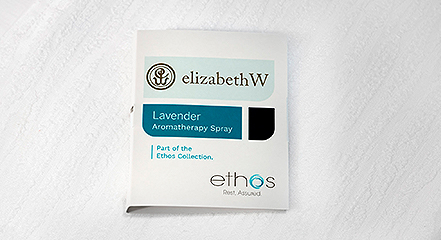 Elizabeth W Pillow Spray
Mist your sheets and pillows with the tranquil aromas of custom essential oil blends—including Lavender, Mint Rosemary, Cucumber and Eucalyptus—and become enveloped in blissful relaxation.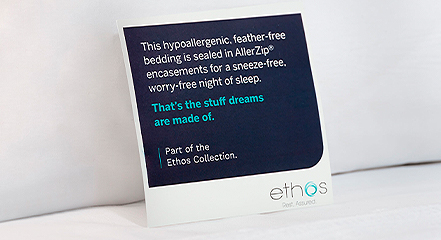 Hypoallergenic Bedding
Certified by the Asthma and Allergy Foundation of America and offering the highest level of barrier protection (ASTM F1671), our hypoallergenic, feather-free bedding is sealed in AllerZip® encasements for a sneeze-free state of rest.